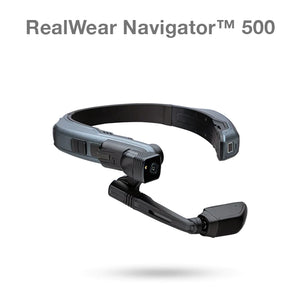 With Advanced service packs, you can enjoy peace of mind knowing that your RealWear investment is protected by securing access to upgraded support and fast device replacement.
Specifically, you'll receive:
Support—24/5 access to phone, email, and chat with a guaranteed response time of 4 hours.

Advance device replacement—upon determining a device needs replacing, a unit is sent out before your device is received and processed through the standard return (RMA) process, reducing downtime.
Advanced service packs are designed to keep you up and running, providing faster support and replacement should you ever need it. When time is of the essence, Advanced service packs give you the edge.