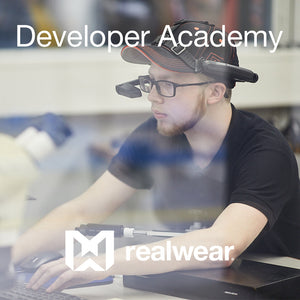 This enrolls you in the Academy.
Registration & Developer Kit includes:

2-Day Academy Access Ticket

RealWear Navigator™ 500, New in Box 

Workband 

Overhead Band (New Accessory!)

Protective Carrying Case

RealWear Academy Pin

Only $2,500 

Lunch & Giveaways included

Alternatively, you can register for the Developer Academy bringing your own device here.
For more information, go here.